11:30 noon to 1:30 pm PST each day
---
This webinar-based training series takes place over four sessions on consecutive Thursdays:
Session 1 - Thursday September 8 | Session 2 - Thursday September 15
Session 3 - Thursday September 22 | Session 4 – Thursday September 29
---
Overview
Communicating with data using imagery and visualization is an essential skill to possess in today's world. There are many data visualization tools, however Power BI has become the industry standard for its ability to digest and visualize data with ease. In this course you will learn how to use Power BI to create compelling data narratives and dashboards to drive actionable insights. You will learn by doing, as we complete a series of in class demos and a final project to make you an effective data storyteller and visualizer.
The webinar series will be divided into four 2-hour sessions. Background theory and live demos will be presented during each live session. Details will provided to ensure that you can review and practice what you have learned after each session. This course is not your typical statistics or data analysis course, rather the focus is to provide you with practical skills to visualize your data effectively using Power BI.
Webinar objectives:
By the end of this webinar series, participants will be able to use Power BI:
Create 25+ types of visuals essential for anyone developing dashboards
Tell compelling data stories by using evidence-based frameworks
Identify visualization pitfalls and how to avoid them
Course content overview
> download detailed course content
Session 1
Data Visualization Framework
Foundations of Data Storytelling
Data Visualization Selection Process
Session 2
Formatting Tables & Matrix Visuals
Formatting Bar Charts
Formatting Line & Area Charts
Session 3
Formatting and creating custom single value visualizations
5 Thematic Maps you should master in Power BI
Visualization Mistakes to Avoid
Session 4
Application of these Data Visualization and Storytelling principles will be used in the development of a case scenario to build a Power BI dashboard. We will use an anonymized dataset originally from the NHS. This dataset has been adapted to provide specific relevance within a Canadian healthcare context.
Using this dataset, each session will include live practice demos to build components that will contribute to the creation of a dashboard. During the final session, we will work through a case scenario and use the skills developed during the course to create a complete interactive dashboard. Within the case scenario, you will be tasked with helping to analyze Emergency Services data to assess the current process as well as understand how the services are currently operating and if there are any opportunities for improvement.
---
Pre-requisite knowledge
Familiarity with Power BI is an asset though not mandatory for enrollment.
Prior experience with Excel is an added benefit.
> download a free version of Power BI here
Webinar format
The interactive Gotowebinar software will provide remote access for students to view the instructor's screen, listen to the lecture in real time, and ask questions. The instructor will provide lecture slides (PowerPoint) and live Power BI demonstrations. For practice between webinar sessions and for follow up study, students will also receive training data and learn how to complete a Power BI dashboard via a case scenario.
Tuition fees

Regular rate: $249
Student rate: $199
---
Presenter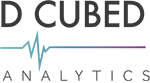 Ahmad Chamy  is the founder of D Cubed Analytics, a boutique healthcare analytics firm based in Vancouver. Ahmad leads a team of Microsoft Power BI Consultants who provide technical expertise and development support to public and private healthcare organizations across Canada. He also teaches Power BI at BCIT and is a Microsoft Data Analyst (DA-100) and Trainer (MCT) who has taught Power BI to over 100+ analysts across various healthcare organizations. Ahmad is passionate about educating health professionals, researchers and analysts on how to build dashboards that help translate data into better decision making.