Data source: BC Ministry of Health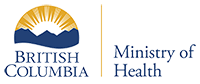 Date range
January 1, 1985 onward
Description
Includes all deaths registered in the province of BC.
Fields available

For a list of fields available, please contact the Data Access Unit.

Exclusions

Abortion procedures, including those conducted in concert with other procedures, are unavailable from all applicable files. This is in accordance with the BC Freedom of Information and Protection of Privacy Act article 22.1.
Excludes all deaths to BC residents which occur out-of-province.

Quality/accuracy of information/field coding source

There are federal standards for vital statistics certificates and reports that have been adopted by the provinces. The use of nationally uniform vital registration and statistics standards allows for comparison of both national and provincial data.