Data source: BC Ministry of Health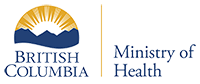 Date range
January 1, 2020 to most currently available.
Note: With open year data, there is a delay in data reporting (i.e. a latency period of 3-6 months or longer depending on the data source), and, therefore, data in the open year portion are less complete than the closed year portion.
Description
Metadata for test results of de-identified individuals tested for COVID. Each record is a COVID test. Data is extracted from Provincial Laboratory Information Solution (PLIS). The test results are reported as 'positive', 'negative', 'indeterminate', or 'check result'. The "check result" flag is for internal data checking when the result doesn't seem to be positive/negative/indeterminate and may require further investigation.
Fields available

All fields are available for this data set are Core fields.

Core vs. Non-Core Data

Core Data: Some data available through PopData and the HDPBC are 'Core Data'. Core Data are data identified by the data provider as 'Safe Data' and eligible for pre-approved release, with the exception of PharmaNet data. Core Data includes commonly-requested data columns, but not necessarily all of the columns available in a data set. For example, some Core Data fields, such as geography or organisational codes, have been suppressed for increased privacy.

Please note that the overall data access request is subject to meeting ALL of the Five SAFEs requirements, not just the Safe Data component. For more detail on the Five SAFEs, visit the Eligibility and the FIVE Safe's model page of our website.

Non-Core Data: Non-Core Data are data NOT identified by the data provider as 'Safe Data' and thus are NOT eligible for pre-approved release. Access to Non-Core Data follows the usual processes and will not follow expedited review procedures.

For the majority of DARs, requesting access to Core Data may make the data access approval process quicker and reduce the wait time for data access. It may also reduce the need for time-consuming data amendments related to a request for additional data fields or changes to study populations.

Data update schedule

For BC, our COVID Testing data usually has a 1-month lag.

| | |
| --- | --- |
| Approximate data update schedule | Complete data up to: |
| January | December 31 2022 |
| April | March 31st |
| July | June 30 |
| October | September 30 |


Please note: Our data update schedule depends on when these data are made available to us by the data provider, so the update schedule is an estimation only.