---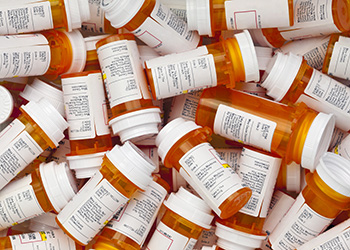 In Canada, 44% of individuals aged 20 years and older have at least one chronic medical condition, many of which require long-term treatment with prescription medications. As such, the potential impact of these commonly used medications on cancer risk is an important public health concern.
Data access has been approved for a study to comprehensively assess the impact of chronic disease medication use on cancer risk. The study hopes to identify medications that can be used as chemopreventive agents to prevent the occurrence of cancer, and to identify particular subgroups that should avoid using particular classes of medications because they might put them at increased risk of developing cancer.
The study is lead by Parveen Bhatti and Rachel Murphy. Parveen is a Distinguished Scientist at BC Cancer and Associate Professor, School of Population and Public Health, at the University of British Columbia. Rachel is a Scientist at BC Cancer and Assistant Professor, School of Population and Public Health, at the University of British Columbia.
"Given the widespread use of medications for the treatment of chronic disease, a small impact of these medications on cancer risk would have major public health significance," according to Professor Bhatti. "Unfortunately, the studies conducted to date have been limited in their ability to address this question given various methodologic issues, including small sample sizes and reliance on self-reported medication use data."
The retrospective cohort study will evaluate the association of the most commonly used hypertension and diabetes medications, as well as tumor necrosis factor inhibitors and statins, with risk of cancer at multiple sites including; bladder, body of uterus, brain, breast, colorectal, esophagus, kidney, leukemia, liver, lung, melanoma, multiple myeloma, non-Hodgkin lymphoma, ovary, pancreas, prostate, stomach and thyroid. The team hypothesize that use of various medication types and subtypes will be associated with cancer-specific increased and/or decreases in risk.
"In exploratory analyses, we will examine if associations differ by cancer histology and will also examine if medications significantly impact the risk of cancer among subgroups with cancer-associated chronic diseases including diabetes, chronic kidney disease, rheumatoid arthritis and chronic obstructive pulmonary disease (COPD)," says Professor Murphy. "We will also assess the potential synergistic effect of these medications on increased or decreased risk of cancer."
The study will consider all residents of BC who are 35 years of age or older starting in 1996, until 2019 and estimate approximately 30 million person-years of follow-up.
PopData will link six data sets from the BC Ministry of Health with data sets from BC Cancer, the BC Generations Project and Immigration, Refugees and Citizenship Canada for the project.