1:00pm to 2:00pm GMT | All sessions will be delivered live and online via the Gotowebinar system.
---
In longitudinal health research, combining the richness of cohort data to the extensiveness of routine data opens up new possibilities, providing information not available from one data source alone. In this study, we set out to extend information from a longitudinal birth cohort study by linking to the cohort child's routine primary and secondary health care data. The resulting linked datasets will be used to examine health outcomes and patterns of health service utilisation for a set of common childhood health problems. We describe the experiences and challenges of acquiring and linking electronic health records for participants in a national longitudinal study, the UK Millennium Cohort Study (MCS).
Watch recorded presentation below.

Please take a few minutes to complete our online survey. Your feedback will help shape future webinar series!
Speaker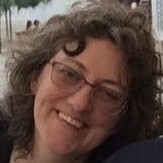 Karen Tingay is a Principal Statistical Methodologist at the UK's Office for National Statistics (ONS). Prior to this, she was the Statistician for the Administrative Data Research Centre Wales, and co-Director of the bibInsight research team at Swansea University, conducting operational research on academic publications.
Her current role with ONS involves leading a team to explore the application of data science techniques on national social survey methodology. The team develops research into Natural Language Processing, data linkage and Machine Learning as tools to improve data collection and processing for large-scale social surveys.
Karen is also working on a PhD in Public Health at Swansea University, supervised by Dr Charles Musselwhite. Her project uses anonymised, linked administrative data to create a longitudinal model of households and communal establishments in Wales