---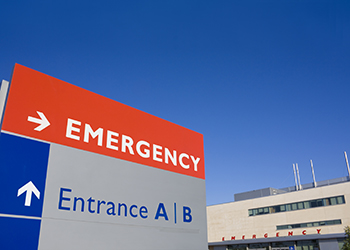 Data access has been approved for a research project which will use linked administrative data to investigate how regionalization has changed the delivery of hospital services and its effects on the health of British Columbians.
In 2001, British Columbia began regionalizing its health services. This led to a redistribution of acute care services, particularly in rural communities, through the closure, reduction in hours, specialization or opening of hospitals.
"Some research has shown that the outcomes of acute health events are tied to access to care while other work has demonstrated that appropriateness and quality of services are linked to positive outcomes. To date, no work has explored how access, appropriateness and quality contribute to health outcomes," says Dimitra Panagiotoglou, a PhD student in the Centre for Health Services Policy and Research at the School of Population and Public Health within UBC's Faculty of Medicine.
"BC's ongoing redistribution process presents a natural experiment where all factors can be examined concurrently while also exploring how innovations such as telehealth and inter-hospital transfers have compensated for shifts in service delivery."
By analyzing patient outcomes based on access to appropriate care and controlling for the unique age and gender distributions of communities, along with the geographic challenges presented in access to care, the study aims to highlight a minimum threshold for acceptable service distribution and identify best practices.
Population Data BC will link data from the BC Ambulance Service, the BC Ministry of Health and the BC Vital Statistics Agency for the project.