Past, present and in-kind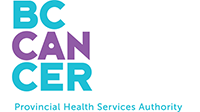 BC Cancer is an agency of the Provincial Health Services Authority, the BC Cancer Agency provides a province-wide, population-based cancer control program for the residents of British Columbia and the Yukon.

BC Ministry of Citizens' Services provides a wide range of services to British Columbians across the province, both in person and online.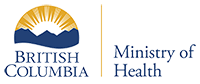 BC Ministry of Health has overall responsibility for ensuring that quality, appropriate, cost effective and timely health services are available to all British Columbians.
BC Ministry of Education enables public school students, independent school students, and home-schooled children enrolled each school year, to develop their individual potential and to acquire the knowledge, skills and abilities needed to contribute to a healthy society and a prosperous and sustainable economy.
The BC SUPPORT Unit is a multi-partner organization created to support, streamline and increase patient-oriented research throughout BC. The Unit has two main roles: providing services to stakeholders: patients, researchers, health care providers and health system decision makers; and facilitating initiatives identified as provincial priorities.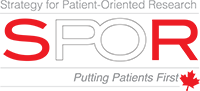 The Unit is one of several SUPPORT Units established across the country as part of Canada's Strategy for Patient-Oriented Research (SPOR) led by the Canadian Institutes of Health Research (CIHR).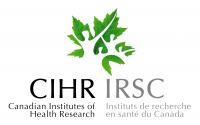 The Canadian Institutes for Health Research (CIHR) is Canada's federal funding agency for health research and is composed of 13 Institutes.

The Canada Foundation for Innovation (CFI) is an independent corporation created by the Government of Canada to fund research infrastructure.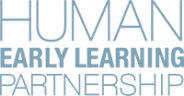 The Human Early Learning Partnership is a collaborative, interdisciplinary research network, based at the School of Population and Public Health at the University of British Columbia.
The Michael Smith Foundation for Health Research is British Columbia's health research funding agency that helps develop, retain and recruit the talented people whose research improves the health of British Columbians, addresses health system priorities, creates jobs, and adds to the knowledge economy..
Ministry of Small Business, Technology and Economic Development Knowledge Development Fund supports the province's economic prosperity enabling British Columbians to compete in the twenty-first century.

The SPOR Canadian Data Platform (SPOR CDP) is the first initiative of HDRN Canada. Population Data BC is the coordinating centre for SPOR CDP.

The School of Population and Public Health, University of British Columbia creates, shares, and applies knowledge to solve problems that affect the health of everyone.

WorkSafeBC is dedicated to promoting workplace health and safety for the workers and employers of British Columbia.
---
Additional funding is received through project-specific cost recoveries.