---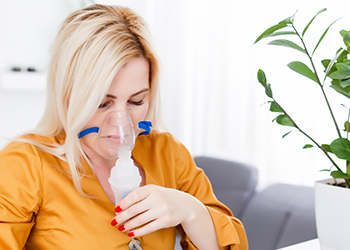 Cystic Fibrosis (CF) is one of the most common fatal genetic diseases affecting Canadians. Thick mucus in the airways, a hallmark of CF, prevents clearance of pathogens from the lungs, resulting in irreversible destruction of the airways over-time, and leads to respiratory failure and premature death.
Significant new challenges have arisen in CF in recent decades which have greatly altered the landscape of CF care. Existing CF care delivery models are catered towards children, as historically there was a focus on younger CF patients who had a limited life expectancy. However, there has been a dramatic shift in the demography of the CF population, due to advances in care and treatment, with people now living into their 50s and 60s with the disease. Consequently, more adults are being transitioned into adult CF care centers than ever before, increasing the volume of adult patients needing close monitoring from specialized CF caregivers.
The complexity of the disease has also increased, with the emergence of several age-related co-morbidities such as diabetes, gastrointestinal and liver disease, bone disease, and mental health disorders previously uncommon or under-recognized in CF.
"The changing profile of individuals with CF necessitates an evaluation of whether current health care delivery models for CF in BC are meeting their needs," according to Sameer Desai, a PhD student at the University of British Columbia's School of Population and Public Health. His doctoral thesis is using administrative data linked with the Canadian Cystic Fibrosis Registry data to provide a comprehensive picture of the true burden of the disease in BC. He is being supervised by Drs. Bradley Quon from UBC Centre for Heart Lung Innovation, St. Paul's Hospital and Joel Singer from the School of Population and Public Health.
"Understanding the burden of a disease includes characterizing it across time, geography, age, and gender," says Mr Desai. "This information provides a foundational basis for planning, provisioning, and evaluation of health services to continually improve health systems."
It is hoped that the findings from this project will allow decision-makers and clinicians to more accurately evaluate the cost-effectiveness of novel therapies and adapt current care delivery models to prevent significant downstream spending for patients who are at increased risk for future high-cost care. This will ensure the overall efficiency of resource use and sustainability of high-quality delivery care models for individuals with CF.
BIt will also contribute to provincial decision-making on potential coverage and reimbursement policies for newer, more expensive personalized CF therapies, prioritizing and targeting these drugs to patients of greatest current and future need.
Data from the Canadian Cystic Fibrosis Registry (CCFR) and four data sets from the BC Ministry of Health were linked for the project.