---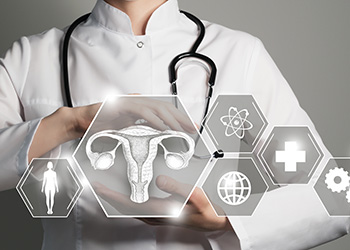 Endometrial cancer (EC), or cancer of the uterus, is the most common gynecological malignancy in the developed world, and the second most common cancer overall in women with an intact uterus. The incidence rate of EC is projected to continue to rise over the next decade and mortality rates are expected to double.
Understanding the roles of exposures, potential determinants of incidence risk, and patterns in health services utilisation prior to cancer diagnosis can help to identify women in the population, who are at high-risk for EC and who may benefit from prevention strategies and directed screening to enable early detection. Identification of at-risk populations would help target these interventions, potentially reducing the incidence of this cancer, bridging disparities in diagnosis and survival, and ensuring greater equity in access to care.
Data access has been approved for a project to develop models to identify individuals in the population at risk for developing endometrial hyperplasia or endometrial cancer. The project is funded by The Canadian Institutes for Health Research, and being led by Dr. Aline Talhouk, Assistant Professor in the Department of Obstetrics and Gynecology at the University of British Columbia.
"Prevention would not only spare thousands of Canadian women the anxiety of a cancer diagnosis, but also the risks associated with surgery and adjuvant cancer therapies," says Professor Talhouk.
In order to develop models the project will validate two pre-existing epidemiological risk models and seek to improve upon these models by accounting for socio-economic, ethnic, environmental factors and adjusting for the potential role of social gender.
The project will also explore health services utilization before EC occurrence, which can help predict EC risk, and look at causal relationships between gynaecological disorders (e.g., endometriosis, polycystic ovary syndrome, and infertility) gynaecological cancers, and their shared risk factors.
PopData will link nine data sets from the BC Ministry of Health for the project, which utilized Health Data Research Network Canada's Data Access Support Hub (DASH), designed to streamline and expedite pan-Canadian, multi-jurisdictional research.