Data source: BC Ministry of Health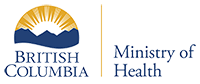 Date range
January 1, 1985 onward
Description
Includes all births registered in the province of BC.
Fields available

For a list of fields available, please contact the Data Access Unit.

Inclusions

Includes home births, which do not appear in the Discharge Abstract Database (Hospital Separations) file.

Exclusions

Excludes all births to BC residents which occur out-of-province.

Quality/accuracy of information/field coding source

There are federal standards for vital statistics certificates and reports that have been adopted by the provinces. The use of nationally uniform vital registration and statistics standards allows for comparison of both national and provincial data. The physician or registered midwife who was in attendance at a birth must complete a Notice of Live Birth or Stillbirth/ (NOB) form, supplying the labour and the delivery details.

Important additional information

In the case of adopted children, the parents on the births file may be the adoptive parents.
The name of the father on the births file may not be the name of the biological father.