Data source: BC Ministry of Health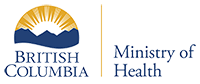 Description
The Resident Assessment Instrument-Minimum Data Set (RAI-MDS) 2.0 is a comprehensive assessment that is used to identify the preference, needs and strengths of residents of long-term care homes and patients in continuing care hospitals; it also provides a snapshot of the services they receive.
The RAI data holding includes both the Home Care Reporting System (HCRS) and the Continuing Care Reporting System (CCRS).
The Home Care Reporting System (HCRS) was launched in 2006/2007. It is a database that captures longitudinal, demographic, administrative, clinical, functional and utilization information on clients who receive publicly funded home care services. The HCRS contains data on clients at multiple points throughout clients' home care services. Information on organization characteristics that supports comparative reporting and benchmarking is also captured.
The Continuing Care Reporting System (CCRS) was launched in 2003-04. It is a database that captures longitudinal, demographic, clinical and functional information on residents who receive continuing care services in hospital-based facilities and long-term care homes that have 24-hour nursing available. Continuing care includes long-term care (e.g., nursing or personal care homes) and hospital-based continuing care for people who require on-site delivery of supervised care 24 hours a day, 7 days a week. Long-term care is governed by provincial and territorial legislation. The admission criteria for long-term care and the services provided vary across the country.
Variables available

Both Core and Non-Core fields are available for this data set.

Core vs. Non-Core Data

Core Data: Some BC Ministry of Health data sets available through PopData and HDPBC are called 'Core Data'. A Core Data set is a standardized 'bundle' of commonly requested variables. A Core Data set may not include ALL the variables available in the data set. For example, some Core Data variables, such as geography or organisational codes, are suppressed to meet privacy legislation requirements.
Non-Core Data: Non-Core Data are variables that are NOT included in the standardized Core Data set. Non-Core Data is available for request as an addition to the Core Data set.

For the majority of DARs, requesting access to Core Data ONLY may make the data access approval process quicker and may expedite data provision. Data requests that include Non-Core Data will be subject to regular rather than expedited processes, both for application review and data provisioning.

Please note that the overall data access request is subject to meeting ALL of the Five SAFEs requirements. For more detail on the Five SAFEs, visit the Eligibility and the Five SAFES model page of our website.

> download Residential Assessment Instrument (RAI) all available variables (pdf)

Data update schedule

For BC, our two RAI data sets (CCRS and HCRS) usually have a 3-month lag.

| | |
| --- | --- |
| Approximate data update schedule | Complete data up to: |
| January | September 30th |
| April | December 31st |
| July | March 31st |
| October | June 30th |


Please note: Our data update schedule depends on when these data are made available to us by the data provider, so the update schedule is an estimation only.

Additional information

Please note: For CCRS and HCRS year ranges in the filenames are based on the ASSESSMENT_DATE field in the ASSESSMENT tables for both datasets.