Data source: Human Early Learning Partnership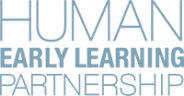 Description
The Early Development Instrument (EDI) is a questionnaire designed to measure children's development in kindergarten. Designed by Drs. Dan Offord and Magdalena Janus of McMaster University, the EDI is a checklist that kindergarten teachers complete for each child in their class. It is a holistic measure of children's development across five areas: (1) physical health and well-being; (2) social competence; (3) emotional maturity; (4) language and cognitive development; and (5) communication skills. Teachers complete the EDI in February, after they have had several months of interaction with their Kindergarten class.
For further information on EDI, aggregate data inquiries or published information on the EDI visit: http://earlylearning.ubc.ca/edi/
Inclusions

The EDI questionnaire is completed by kindergarten teachers from across BC for all children in their classes. This is done in 3 year waves. Each wave represents as close as possible a complete province wide survey of all BC school districts.

Exclusions

Since EDI data is collected in three year waves, it is important to note that not every child who attends kindergarten in a given year in BC will be captured in the EDI dataset. For example, a child attending kindergarten in Vancouver in 2008 would not be included in the EDI data as data was not being collected in that particular geographic region of BC in 2008.

Conditions for access to EDI data

For access to EDI data from 1999 until 2010 (through Population Data BC) researchers must meet all of the following conditions:

The researcher must be from The University of British Columbia, the Human Early Learning Partnership (HELP), or an affiliate or partner of HELP.
The researcher must complete a form (in addition to completion of a Data Access Request (DAR)), which outlines how the researcher project relates to the Early Childhood Development Program of Research. The EDI/HELP Data Steward will have decision-making authority on the relevance to the ECDMP. Researchers will have to provide an explanations of one or more of the following:

Explain their project's relevance for the overall ECDMP.
Does the project contribute in some manner to the psychometrics of EDI?
Does the project expand our understanding of ECD relevant for the ECDMP?
Does the project contribute in a unique manner that is not identified here?

Researchers are required to share their results with HELP in order to ensure that their project will contribute to the ongoing work of the program of research.
Fields available
Demographic Section

Field Name

Note

Date Available

wave

Wave of data

waveyr

Wave year/kindergarten year

cycleyr

Year of data collection

doc

Date of completion

child_id

Child - Number - placement on the class list

sch_name

School - Name Research rationale describing why this field is required must be supplied before it will be considered for release.

sch_dist

School District Number

sch_dist_na

School Distrct Name

minicode

School - Code assigned by the Ministry of Education (8 digits) Research rationale describing why this field is required must be supplied before it will be considered for release.

sch_city

School - City Research rationale describing why this field is required must be supplied before it will be considered for release.

sch_pstl

School - Postal code

OR

School - Postal code (6 digits) Research rationale describing why this field is required must be supplied before it will be considered for release.

age

Age (indicated child's age at completion of form)

chl_gend

Child - Gender

chl_tmschl

Child - Less than 1 month in current school or moved out of school/class

cls_id

Class - Class number in school

cls_time

Classs - Time of class

cls_jksk

Class - Class assignment

2001 forward

cls_type

Class - Type of class

chl_esl

Child - ESL (English as a second language)

chl_esd

Child - Special needs status

indep

Independent school - Based on school board data

sch_franco

School - Francophone school

cls_frimm

Class - French immersion class in Anglophone school

cls_oimm

Class - Other immersion class in Anglophone school

chl_lang

Child - First language

chl_lang1

Child - Language code 1

chl_lang2

Child - Language code 2

chl_comadeq

Child - Communicates adequately in first language

2005 forward

chl_repeargr

Child - Repeating the grade

2005 forward

Teacher Information

| | | |
| --- | --- | --- |
| Field Name | Note | Date Available |
| tea_id | Teacher - ID number | |
| tea_stud | Teacher - Number of students in this class | 2005 forward |
| tea_gen | Teacher - Gender | 2005 forward |
| tea_age | Teacher - Age | 2005 forward |
| tea_exp | Teacher - Experience in months | 2005 forward |
| tea_sch | Teacher - Experience in this school in months | 2005 forward |
| tea_prim | Teacher - Experience at this grade level in months | 2005 forward |
| tea_clas | Teacher - Experience for this class in months | 2005 forward |
| tea_ed01 | Teacher - Completed some coursework towards a Bachelor's degree | 2005 forward |
| tea_ed02 | Teacher - Completed a teaching certificate, diploma, or license | 2005 forward |
| tea_ed03 | Teacher - Completed a Bachelor's degree | 2005 forward |
| tea_ed04 | Teacher - Completed a Bachelor of Education degree | 2005 forward |
| tea_ed05 | Teacher - Completed some post-baccalaureate coursework | 2005 forward |
| tea_ed06 | Teacher - Completed a post-baccalaureate diploma or certificate | 2005 forward |
| tea_ed07 | Teacher - Completed some coursework towards a Master's degree | 2005 forward |
| tea_ed08 | Teacher - Completed a Master's degree | 2005 forward |
| tea_ed09 | Teacher - Completed some coursework towards a Doctorate degree | 2005 forward |
| tea_ed10 | Teacher - Completed a Doctorate degree | 2005 forward |
| tea_ed11 | Teacher - Completed other level of education | 2005 forward |
| tea_edi1 | Is this first time completing EDI? | 2009 forward |
| tea_edi2 | Number of times completed the EDI? | 2009 forward |
| tea_edi3 | Attended teacher training | 2009 forward |
| tea_edi4 | Number of times attended training | 2009 forward |
| tea_edi5 | Teacher training for this implementation | 2009 forward |
| tea_edi6 | How useful was it? | 2009 forward |
| tea_edi7A | Yes, I used the Guide and found it helpful | 2009 forward |
| tea_edi7c | Yes, I used the Guide but didn't find it helpful | 2009 forward |
| tea_edi7g | Other | 2009 forward |
| tea_edig_txt | Other text | 2009 forward |
| tea_edi7b | No, I didn't use the Guide, I didn't find it helpful | 2009 forward |
| tea_edi7d | No, I didn't use the Guide, I didn't have one | 2009 forward |
| tea_edi7e | No, I didn't use the Guide, didn't have enough time | 2009 forward |
| tea_edi7f | No, I didn't use the Guide, I'm already familiar with it | 2009 forward |

Questionnaire A: Physical Well-being

| | | |
| --- | --- | --- |
| Field Name | Note | Date Available |
| qa1 | Days of absence | |
| qa2 | Dressed inappropriately | |
| qa3 | Too tired | |
| qa4 | Late | |
| qa5 | Hungry | |
| qa6 | Washroom | |
| qa7 | Hand preference | |
| qa8 | Well coordinated | |
| qa9 | Proficient at holding pen | |
| qa10 | Manipulates objects | |
| qa11 | Climbs stairs | |
| qa12 | Level of energy | |
| qa13 | Overall physical | |

Questionnaire B: Language and Cognitive Skills

| | | |
| --- | --- | --- |
| Field Name | Note | Date Available |
| qb1 | Effective use - English | |
| qb2 | Listens - English | |
| qb3 | Tell a story | |
| qb4 | Imaginative play | |
| qb5 | Communicates needs | |
| qb6 | Understands | |
| qb7 | Articulates clearly | |
| qb8 | Handles a book | |
| qb9 | Interested in books | |
| qb10 | Interested in reading | |
| qb11 | Identifies letters | |
| qb12 | Sounds to letters | |
| qb13 | Rhyming awareness | |
| qb14 | Group reading | |
| qb15 | Reads simple words | |
| qb16 | Reads complex words | |
| qb17 | Reads sentences | |
| qb18 | Experiments writing | |
| qb19 | Writing directions | |
| qb20 | Writing voluntarily | |
| qb21 | Writes own name | |
| qb22 | Writes simple words | |
| qb23 | Writes simple sentences | |
| qb24 | Remembers things | |
| qb25 | Interested in math | |
| qb26 | Interested in number games | |
| qb26 | Sorts and classifies | |
| qb28 | 1 to 1 correspondence | |
| qb29 | Counts to 20 | |
| qb30 | Recognises 1-10 | |
| qb31 | Compares numbers | |
| qb32 | Recognises shapes | |
| qb33 | Time concepts | |
| qb34 | Special numeracy | |
| qb35 | Special literacy | |
| qb36 | Special visual arts | |
| qb37 | Special music | |
| qb38 | Special athletics/dance/drama | |
| qb39 | Special problem solving | |
| qb40 | Special other | |
| qb40_tx | Special other text | |
| qb41 | Adequately native | prior to 2005 |
| qb42 | English native | prior to 2005 |

Questionnaire C: Social and Emotional Development

| | | |
| --- | --- | --- |
| Field Name | Note | Date Available |
| qc1 | Overall social/emotional | |
| qc2 | Gets along with peers | |
| qc3 | Cooperative | |
| qc4 | Plays with various children | |
| qc5 | Follows rules | |
| qc6 | Respects property | |
| qc7 | Self-control | |
| qc8 | Self-confidence | |
| qc9 | Respect for adults | |
| qc10 | Respect for children | |
| qc11 | Accepts responsibility | |
| qc12 | Listens | |
| qc13 | Follows directions | |
| qc14 | Completes work on time | |
| qc15 | Independent | |
| qc16 | Takes care of materials | |
| qc17 | Works neatly | |
| qc18 | Curious | |
| qc19 | Eager - new toy | |
| qc20 | Eager - new game | |
| qc21 | Eager - new book | |
| qc22 | Independently solves problems | |
| qc23 | Follows simple instructions | |
| qc24 | Follows class routines | |
| qc25 | Adjusts to change | |
| qc26 | Knowledge about world | |
| qc27 | Tolerance for mistakes | |
| qc28 | Helps hurt | |
| qc29 | Clears up mess | |
| qc30 | Stops quarrel | |
| qc31 | Offers help | |
| qc32 | Comforts upset | |
| qc33 | Spontaneously helps | |
| qc34 | Invites bystanders to join | |
| qc35 | Helps sick | |
| qc36 | Upset when left | |
| qc37 | Gets into fights | |
| qc38 | Bullies or is mean | |
| qc39 | Kicks etc. | |
| qc40 | Takes things | |
| qc41 | Laughs at others | |
| qc42 | Restless | |
| qc43 | Distractable | |
| qc44 | Fidgets | |
| qc45 | Disobedient | |
| qc46 | Temper tantrums | |
| qc47 | Impulsive | |
| qc48 | Difficulty awaiting turns | |
| qc49 | Can't settle | |
| qc50 | Inattentive | |
| qc51 | Seems unhappy | |
| qc52 | Fearful | |
| qc53 | Worried | |
| qc54 | Cries a lot | |
| qc55 | Nervous | |
| qc56 | Indecisive | |
| qc57 | Shy | |
| qc58 | Sucks thumb | |

Questionnaire D: Special Problems

| | | |
| --- | --- | --- |
| Field Name | Note | Date Available |
| qd | Does this child have a problem? | 2005 onwards |
| qd1 | Physical disability | |
| qd2 | Visual impairment | |
| qd3 | Hearing impairment | |
| qd4 | Speech impairment | |
| qd5 | Learning disability | |
| qd6 | Emotional problem | |
| qd7 | Behavioural problem | |
| qd8 | Home problem | |
| qd8i | Chronic medical/health concern | 2009 forward |
| qd8j | Unaddressed dental needs | 2009 forward |
| qd9 | Other problem | |
| qd9_tx1 | Other problem text | |
| qd9_tx1 | Other problem text | |
| qd_code | Special concern codes | 2009 forward |
| qd_4 | School based support - special concerns | 2009 forward |
| Qd5a | Receiving assessment - special concerns | 2009 forward |
| qd5b | On a wait list - assessment - special concerns | 2009 forward |
| qd10 | Needs assessment | |
| qd10_tx1 | Needs assessment test | |
| qd10_tx2 | Needs assessment test | |
| qd10_tx3 | Needs assessment description | |

Questionnaire E: Additional Questions

| | | |
| --- | --- | --- |
| Field Name | Note | Date Available |
| qe1 | Early intervention | not available 06/07, 07/08 |
| qe1_tx | Early intervention description | not available 06/07, 07/08 |
| qe2 | Non -parental care | not available 06/07, 07/08 |
| qe2a | Centre-based, licensed | not available 06/07, 07/08 |
| qe2b | Family child care, licensed | not available 06/07, 07/08 |
| qe2c | Other home-based, unlicensed, non-relative | not available 06/07, 07/08 |
| qe2d | Other home-based, relative | not available 06/07, 07/08 |
| qe2e | Child's home, non-relative | not available 06/07, 07/08 |
| qe2f | Child's home, relative | not available 06/07, 07/08 |
| qe2g | Other | not available 06/07, 07/08 |
| qe2h | Care time-base | not available 06/07, 07/08 |
| qe3 | Language/religion classes | not available 06/07, 07/08 |
| qe3_tx | Language religion description | not available 06/07, 07/08 |
| qe5 | Attended junior kindergarten | not available 06/07 onwards |

Questionnaire General Comments

| | | |
| --- | --- | --- |
| Field Name | Note | Date Available |
| g_comm1 | General comments | |
| g_comm2 | General comments | |
| g_comm3 | General comments | |
| g_comm4 | General comments | |

Questionnaire Derived: EDI Variables Calculated from Item Level Responses

| | | |
| --- | --- | --- |
| Field Name | Note | Date Available |
| nskills | Number of special skills | |
| nprobs | Number of special problems | |
| phnm | Number missing physical health scale | |
| scnm | Number missing in social competence scale | |
| emnm | Number missing in emotional maturity scale | |
| lcnm | Number missing in language cognition scale | |
| cgnm | Number missing in general knowledge comm scale | |
| ssnm | Number missing in special skills scale | |
| spnm | Number missing in special problems scale | |
| totalnm | Total number missing | |
| phmiss | Physical health scale missing or not | |
| scmiss | Social competence scale missing or not | |
| emmiss | Emotional maturity scale missing or not | |
| lcmiss | Language cognition scale missing or not | |
| cgmiss | General knowledge comm scale missing or not | |
| miss | Number missing scales (0-5) | |
| phy | Physical well-being mean | |
| soc | Social competence mean | |
| emo | Emotional maturity mean | |
| lan | Language and cognitive development mean | |
| com | Communication and general knowledge mean | |
| tot | Total mean | |
| phyrisk2 | Physical well-being bottom - vulnerable (based on BC-Provincial cut-offs, Wave 1 bottom 10%) | |
| socrisk2 | Social competence - vulnerable (based on BC-Provincial cut-offs, Wave 1 bottom 10%) | |
| emorisk2 | Emotional maturity - vulnerable (based on BC-Provincial cut-offs, Wave 1 bottom 10%) | |
| lanrisk2 | Language and cognition development - vulnerable (based on BC-Provincial cut-offs, Wave 1 bottom 10%) | |
| comrisk2 | Communication and general knowledge - vulnerable (based on BC-Provincial cut-offs, Wave 1 bottom 10%) | |
| totrisk2 | Total subscales - vulnerable (based on BC-Provincial cut-offs, Wave 1 bottom 10%) | |
| everisk2 | Vulnerable on one or more scales (based on BC-Provincial cut-offs, Wave 1 bottom 10%) | |
| low2 | Vulnerable on two or more scales (based on BC-Provincial cut-offs, Wave 1 bottom 10%) | |
| totrisknc | Total four subscales (no communication) - vulnerable, (based on BC-Provincial cut-offs, Wave 1 bottom 10%) | |
| everisknc | Vulnerable on one or more scales (4 - no communication), (based on BC-Provincial cut-offs, Wave 1 bottom 10%) | |
| phythrive | Physical well-being - thriving (based on BC-Provincial cut-offs, Wave 1 top 25%) | |
| socthrive | Social competence - thriving (based on BC-Provincial cut-offs, Wave 1 top 25%) | |
| emothrive | Emotional maturity - thriving (based on BC-Provincial cut-offs, Wave 1 top 25%) | |
| lanthrive | Language and cognition development - thriving (based on BC-Provincial cut-offs, Wave 1 top 25%) | |
| comthrive | Communication and general knowledge - thriving (based on BC-Provincial cut-offs, Wave 1 top 25%) | |
| totthrive | Total number of domains thriving | |
| evethrive | Thriving in at least one domain | |
| phy_1 | Subdomain 1 (phy) - mean score of physical readiness for school work | |
| phy_2 | Subdomain 2 (phy) - mean score of physical independence | |
| phy_3 | Subdomain 3 (phy) - mean score of gross and fine motor skills | |
| soc_1 | Subdomain 4 (soc) - mean score of overall social competence with peers | |
| soc_2 | Subdomain 5 (soc) - mean score of respect and responsibility | |
| soc_3 | Subdomain 6 (soc) - mean score of approaches to learning | |
| soc_4 | Subdomain 7 (soc) - mean score of readiness to explore new things | |
| emo_1 | Subdomain 8 (emo) - mean score of prosocial and helping behaviour | |
| emo_2 | Subdomain 9 (emo) - mean score of anxious and fearful behaviour | |
| emo_3 | Subdomain 10 (emo) - mean score of aggressive behaviour | |
| emo_4 | Subdomain 11 (emo) - mean score of hyperactive and inattentive behaviour | |
| lan_1 | Subdomain 12 (lan) - mean score of basic literacy | |
| lan_2 | Subdomain 13 (lan) - mean score of interest in literacy/numeracy and memory | |
| lan_3 | Subdomain 14 (lan) - mean score of advanced literacy | |
| lan_4 | Subdomain 15 (lan) - mean score of basic numeracy | |
| com_1 | Subdomain 16 (com) - mean score of communication skills | |
| phwb_1 | Subdomain 1 (phy) - physical readiness for school work (MCI - readiness category) | |
| phwb_2 | Subdomain 2 (phy) - physical independence (MCI - readiness category) | |
| phwb_3 | Subdomain 3 (phy) - gross and fine motor skills (MCI - readiness category) | |
| sc_1 | Subdomain 4 (soc) - overall social competence with peers (MCI - readiness category) | |
| sc_2 | Subdomain 5 (soc) - respect and responsibility (MCI - readiness category) | |
| sc_3 | Subdomain 6 (soc) - approaches to learning (MCI - readiness category) | |
| sc_4 | Subdomain 7 (soc) - readiness to explore new things (MCI - readiness category) | |
| em_1 | Subdomain 8 (emo) - prosocial and helping behaviour (MCI - readiness category) | |
| em_2 | Subdomain 9 (emo) - anxious and fearful behaviour (MCI - readiness category) | |
| em_3 | Subdomain 10 (emo) - aggressive behaviour (MCI - readiness category) | |
| em_4 | Subdomain 11 (emo) - hyperactive and inattentive behaviour (MCI - readiness category) | |
| lcd_1 | Subdomain 12 (lan) - basic literacy (MCI - readiness category) | |
| lcd_2 | Subdomain 13 (lan) - interest literacy/numeracy and memory (MCI - readiness category) | |
| lcd_3 | Subdomain 14 (lan) - advanced literacy (MCI - readiness category) | |
| lcd_4 | Subdomain 15 (lan) - basic literacy (MCI - readiness category) | |
| cgk_1 | Subdomain 16 (com) - communication skills and general knowledge (MCI - readiness category) | |
| nsd_low | Number of subdomains low | |
| MCIvalid | EDI subgroup valid for MCI analysis | |
| mci | Multiple Challenges Index | |

Geographic Codes: Based on Postal Codes

Field Name

Field Name

Date Available

geo-pc3

geo_pc6

Geographic - Postal code of child's residence (first 3 characters of postal code)

OR

Geographic - Postal code of child's residence (6-digit postal code) Research rationale describing why this field is required must be supplied before it will be considered for release.

geo_sd

Geographic - School district of child's residence

geosd_na

Geographic - School district name of child's residence

nh

Geographic - Neighbourhood number

neighname

Geographic - Neighbourhood name (most current version)

sch_neigh

School Neighborhood Code

sch_neigh_na

School Neighbourhood Name

lha

Local Health Area

lha_name

Local Health Area Name

hsda

Health Service Delivery Area

hsda_name

Health Service Delivery Area Name

ha

Health Area

ha_name

Health Area Name