Data source: Human Early Learning Partnership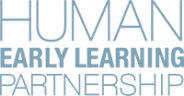 Description
The Middle Development Instrument (MDI) is a questionnaire designed to measure the developmental health and well-being of children in middle childhood. The MDI was developed by researchers at UBC in collaboration with the United Way of the Lower Mainland and the Vancouver School Board. This is a self-report questionnaire completed by children in Grade 4 where all the questions are read out loud by a classroom teacher. The questions measure five areas of development and well-being: (1) social and emotional development; (2) connectedness; (3) school experiences; (4) physical health and well-being; and (5) constructive us of time.
For further information on the MDI, including aggregate data inquiries or published information on the MDI visit: http://earlylearning.ubc.ca/mdi/
Conditions for access to MDI data

For access to MDI data (through Population Data BC) researchers must meet all of the following conditions:

The researcher must be from The University of British Columbia, the Human Early Learning Partnership (HELP), or an affiliate or partner of HELP.
The researcher must complete a form (in addition to completion of a Data Access Request (DAR)), which outlines how the researcher project relates to the Middle Childhood Development Program of Research. The MDI/HELP Data Steward will have decision-making authority on the relevance to the MCDPR.

Researchers will have to provide an explanations of one or more of the following:

Explain their project's relevance for the overall MCDPR
Does the project contribute in some manner to the psychometrics of MDI?
Does the project expand our understanding of MCD relevant for the MCDPR?
Does the project contribute in a unique manner that is not identified here?

Researchers are required to share their results with HELP in order to ensure that their project will contribute to the ongoing work of the program of research.
Fields available
Demographic Section

Field Name

Note

child_id

Child - Number - placement on the class list

sch_name

School - Name Research rationale describing why this field is required must be supplied before it will be considered for release.

sch_dist

School District Number

mincode

School - Code assigned by the Ministry of Education (8 digits) Research rationale describing why this field is required must be supplied before it will be considered for release.

sch_city

School - City Research rationale describing why this field is required must be supplied before it will be considered for release.

sch_pstl3

sch_pstl6

School - Postal code (first 3 characters)

OR

School - Postal code (6 digits) Research rationale describing why this field is required must be supplied before it will be considered for release.

chl_pstl3

chl_pstl3

Child - Postal code (first 3 characters)

OR

Child - Postal code (6 digits) Research rationale describing why this field is required must be supplied before it will be considered for release.

SD_gend

Child - Gender from school district

age

Child - Age

cls_id

Class - ID number of class in school

Teacher Information

| | |
| --- | --- |
| Field Name | Note |
| tea_id | Teacher ID |

Demographic data (from student)

| | |
| --- | --- |
| Field Name | Note |
| chl_live1 | Child - Adults live with - Mother |
| chl_live2 | Child - Adults live with - Father |
| chl_live3 | Child - Adults live with – Stepfather |
| chl_live4 | Child - Adults live with – Stepmother |
| chl_live5 | Child - Adults live with - Grandmother |
| chl_live6 | Child - Adults live with - Grandfather |
| chl_live7 | Child - Adults live with – Second mother |
| chl_live8 | Child - Adults live with – Second father |
| chl_live9 | Child - Adults live with - Part time with each parent |
| chl_live10 | Child - Adults live with - Foster parents |
| chl_live11 | Child - Adults live with - Other |
| chl_live11tx | Child - Adults live with - Other (text) |
| chl_sib | Child - Siblings |
| chl_sibno | Child - Number of siblings |
| chl_firstlang1 | Child - First language learned - English |
| chl_firstlang2 | Child - First language learned - Cantonese |
| chl_firstlang3 | Child - First language learned - Farsi |
| chl_firstlang4 | Child - First language learned - Filipino/Tagalog |
| chl_firstlang5 | Child - First language learned - French |
| chl_firstlang6 | Child - First language learned - Hindi |
| chl_firstlang7 | Child - First language learned - Japanese |
| chl_firstlang8 | Child - First language learned - Korean |
| chl_firstlang9 | Child - First language learned - Mandarin |
| chl_firstlang10 | Child - First language learned - Punjabi |
| chl_firstlang11 | Child - First language learned - Spanish |
| chl_firstlang12 | Child - First language learned - Vietnamese |
| chl_firstlang13 | Child - First language learned - Other |
| chl_firstlang13tx | Child - First language learned - Other (text) |
| chl_homlang1 | Child - Home language speak - English |
| chl_homlang2 | Child - Home language speak - Cantonese |
| chl_homlang3 | Child - Home language speak - Farsi |
| chl_homlang4 | Child - Home language speak - Filipino/Tagalog |
| chl_homlang5 | Child - Home language speak - French |
| chl_homlang6 | Child - Home language speak - Hindi |
| chl_homlang7 | Child - Home language speak - Japanese |
| chl_homlang8 | Child - Home language speak - Korean |
| chl_homlang9 | Child - Home language speak - Mandarin |
| chl_homlang10 | Child - Home language speak - Punjabi |
| chl_homlang11 | Child - Home language speak - Spanish |
| chl_homlang12 | Child - Home language speak - Vietnamese |
| chl_homlang13 | Child - Home language speak - Other |
| chl_homlang13tx | Child - Home language speak - Other (text) |
| chl_engread | Child - Difficultly to read English |

Sample questions

| | |
| --- | --- |
| Field Name | Note |
| sam_pizza | Like to eat pizza |
| sam_carrots | Like to eat carrots |

Questionnaire

| | |
| --- | --- |
| Field Name | Note |
| q1 | I feel sorry for other kids who don't have the things that I have |
| q2 | When I see someone being treated mean it bothers me |
| q3 | I am a person who cares about the feelings of others |
| q4 | I have more good times than bad times |
| q5 | I believe more good things than bad things will happen to me |
| q6 | I start most days thinking I will have a good day |
| q7 | In general, I like being the way I am |
| q8 | Overall, I have a lot to be proud of |
| q9 | A lot of things about me are good |
| q10 | In most ways my life is close to the way I would want it to be |
| q11 | The things in my life are excellent |
| q12 | I am happy with my life |
| q13 | So far I have gotten the important things I want in life |
| q14 | If I could live my life over, I would have it the same way |
| q15 | I feel unhappy a lot of the time |
| q16 | I feel upset about things |
| q17 | I feel that I do things wrong a lot |
| q18 | I worry about what other kids might be saying about me |
| q19 | I worry a lot that other people might not like me |
| q20 | I worry about being teased |
| q21 | I cheered someone up who was feeling sad |
| q22 | I helped someone who was being picked on |
| q23 | I helped someone who was hurt |
| q24 | Are there adults who are important to you at your school |
| q24no | Number of adults listed |
| q25 | At school, a teacher or another adult who really cares about me |
| q26 | At school, a teacher or another adult who believes that I will be a success |
| q27 | At school, a teacher or another adult who listens to me when I have something to say |
| q28 | In neighbourhood/community, an adult who really cares about me |
| q29 | In neighbourhood/community, an adult who believes that I will be a success |
| q30 | In neighbourhood/community, an adult who listens to me when I have something to say |
| q31 | Places in neighbourhood/community provides programs for kids your age |
| q32 | Safe places in your neighbourhood/community where you feel comfortable to hang out with friends |
| q33 | In home, a parent or another adult who believes that I will be a success |
| q34 | In home, a parent or another adult who listens to me when I have something to say |
| q35 | In home, a parent or another adult who I can talk to about my problems |
| q36 | I care about what my parents (or guardians) think of me |
| q37 | I feel part of a group of friends that do things together |
| q38 | I feel that I usually fit in with other kids around me |
| q39 | When I am with other kids my age, I feel I belong |
| q40 | I have at least one really good friend I can talk to when something is bothering me |
| q41 | I have a friend I can tell everything to |
| q42 | There is somebody my age who really understands me |
| q43 | I am certain I can learn the skills taught in school this year |
| q44 | If I have enough time, I can do a good job on all my school work |
| q45 | Even if the work in school is hard, I can learn it |
| q46 | Teachers and students treat each other with respect in this school |
| q47 | People care about each other in this school |
| q48 | Students in this school help each other, even if they are not friends |
| q49 | I feel like I belong in this school |
| q50 | I feel like I am important to this school |
| q51 | When I grow up, I have goals and plans for the future |
| q52a | Make friends |
| q52b | Get good grades |
| q52c | Learn new things |
| q53 | Physical bullying |
| q54 | Verbal bullying |
| q55 | Social bullying |
| q56 | Cyberbullying |
| q57 | In general, how would you describe your health |
| q58_1 | No physical or health condition that keeps you from doing things other kids your age do |
| q58_2 | Yes, physical disability |
| q58_3 | Yes, long term illness |
| q58_4 | Yes, overweight |
| q58_5 | Yes, something else |
| q58_5tx | Yes, something else (text) |
| q59 | How do you rate your body weight |
| q60 | How often do you like the way you look |
| q61 | How often do you eat breakfast |
| q62 | How often do your parents or other adult family members eat meals with you |
| q63 | How often do you eat food like pop, candy, potato chips, or something else |
| q64 | How often do you get a good night's sleep |
| q65 | What time do you usually go to bed during the weekdays |
| q66_1 | By myself - On school days, who are you usually with for most of the afternoon |
| q66_2 | Friend(s) about my age |
| q66_3 | Mother (or step mother, foster mother) |
| q66_4 | Father (or step father, foster father) |
| q66_5 | Younger brothers/sisters |
| q66_6 | Older brothers/sisters |
| q66_7 | Other adult(s) |
| q_66_8 | Other describe |
| q_66_8tx | Other describe (text) |
| q67a | After school until 6pm, go home |
| q67b | After school until 6pm, stay at school to participate in after school activities |
| q67c | After school until 6pm, go to an after school program/daycare |
| q67d | After school until 6pm, go to a friend's house |
| q67e | After school until 6pm, go to a park, playground, or community centre |
| q67f | After school until 6pm, hang out at the mall or stores |
| q67g | After school until 6pm, go someplace else, e.g., family member's home, or other places |
| q68a | Educational lessons or activities |
| q68a_Day | Days spent - educational lessons or activities |
| q68b | Art or music lessons |
| q68b_Day | Days spent - art or music lessons |
| q68c | Youth organizations |
| q68c_Day | Days spent - youth organizations |
| q68d | Individual sports with a coach or instructor |
| q68d_Day | Days spent - individual sports with a coach or instructor |
| q68e | Team sports with a coach or instructor |
| q68e_Day | Days spent - team sports with a coach or instructor |
| q69a | Sports and/or exercise for fun |
| q69a_Day | Days spent - sports and/or exercise for fun |
| q69a_Time | Time spent - sports and/or exercise for fun |
| q69b | Homework |
| q69b_Day | Days spent - homework |
| q69b_Time | Time spent - homework |
| q69c | Watch TV |
| q69c_Day | Days spent - watch TV |
| q69c_Time | Time spent - watch TV |
| q69d | Play video or computer games |
| q69d_Day | Days spent - play video or computer games |
| q69d_Time | Time spent - play video or computer games |
| q69e | Instant Message |
| q69e_Day | Days spent - Instant Message |
| q69e_Time | Time spent - Instant Message |
| q69f | Read for fun |
| q69f_Day | Days Spent- Read for fun |
| q69f_Time | Time Spent - Read for fun |
| q69g | Household chores |
| q69g_Day | Days spent - household chores |
| q69g_Time | Time spent - household chores |
| q69h | Practice a musical instrument |
| q69h_Day | Days spent - practice a musical instrument |
| q69h_Time | Time spent - practice a musical instrument |
| q69i | Arts & Crafts |
| q69i_Day | Days spent - Arts & Crafts |
| q69i_Time | Time spent - Arts & Crafts |
| q69j | Hang out with friends |
| q69j_Day | Days spent - hang out with friends |
| q69j_Time | Time spent - hang out with friends |
| q70 | Are you already doing the activity you wish you could be doing from 3-6pm |
| q70notx | If No - list one activity wish to do (text) |
| q70yestx | If Yes - activity already doing that you wished for (text) |
| q71_1 | Where would you like this activity to be: School |
| q71_2 | Where activity: Community Centre |
| q71_3 | Where activity: Home |
| q71_4 | Where activity: Park or Playground |
| q71_5 | Where activity: Other |
| q71_5tx | Where activity: Other describe (text) |
| q72_1 | Stops you from participating in the activities that you want to participate in after school - Have to go straight home after school |
| q72_2 | It is too difficult to get there |
| q72_3 | The activity that I want is not offered |
| q72_4 | The schedule does not fit the times that I can attend |
| q74_5 | It's not safe for me to go |
| q74_6 | I have too much homework to do |
| q72_7 | My parents do not approve |
| q72_8 | It costs too much |
| q72_9 | I need to take care of brothers or sisters or do other things at home |
| q72_10 | I am afraid I will not be good enough in that activity |
| q72_11 | I'm too busy |
| q72_12 | I don't know what is available |
| q72_13 | None of my friends are interested or want to go |
| q72_14 | Other |
| q72_14tx | Other, please describe (text) |

Derived variables: Calcuated from Item Level Responses

| | |
| --- | --- |
| Field Name | Note |
| empathy_mean | Empathy mean |
| Optimism_mean | Optimism mean |
| Selfconcept_mean | Self concept mean |
| SWL_mean | Satisfaction with life mean |
| Sadness_mean | Sadness mean |
| Anxiety_mean | Anxiety mean |
| Prosocial_mean | Prosocial mean |
| Adultsschool_mean | Adults at school mean |
| Adultsneighbor_mean | Adults at neighborhood mean |
| Adultshome_mean | Adults at home mean |
| Peerbelonging_mean | Peer belonging mean |
| Friendshipintimacy_mean | Friendship intimacy mean |
| Acadselfconcept_mean | Academic self concept mean |
| Schoolsupport_mean | School support mean |
| Bullying_mean | Bullying mean |
| Schoolbelonging_mean | School belonging mean |
| swl_3categories | Satisfaction with life categories |
| selfesteem_3categories | Self-esteem categories |
| optimism_3categories | Optimism categories |
| no_sadness_3categories | No sadness categories |
| empathy_3categories | Empathy categories |
| no_anxiety_3categories | No anxiety categories |
| prosocial_3categories | Pro-social categories |
| health_3categories | Health categories |
| Wellbeingcomposite | Wellbeing composite |
| Childwellbeing_3categories | Child-wellbeing composite |
| peerbelongasset | Peer belonging asset |
| peerintimacyasset | Friendship intimacy asset |
| climateasset | School support asset |
| organizedactivity | Organized activity |
| activityasset | Participates in at least one organized activity asset |
| physicalasset | Physicall bullying asset - Several times a week |
| verbalasset | Verbal bullying asset - Several times a week |
| socialasset | Social bullying asset - Several times a week |
| cyberasset | Cyberbullying asset - Several times a week |
| Bullyingcutoffs | Bullied in any of the four bullying domains |
| breakfastasset | Eat breakfast at least 3 times a week |
| mealsasset | Eat meals with parents at least three times a week |
| sleepasset | Get a good sleep at least three nights a week |
| peerrelationships | Peer relationships |
| peersasset | Peers relationships asset |
| healthhabits | All three (selected) health habits |
| healthasset | Health habits asset |
| homeasset | Adult at home asset |
| neighborasset | Adults at neighborhood asset |
| schoolasset | Adults at school asset |
| adultsrelationships | Adult relationships |
| adultsasset | Adults relationships asset |
| schoolexperiences | School experiences |
| schoolexperiencesasset | School experiences asset |
| coreassets5 | Core 5 assets |

Geographic Codes: Based on Postal Codes

| | |
| --- | --- |
| Field Name | Note |
| geo_sd | Geographic - School district of child's residence |
| geosd_na | Geographic - School district name of child's residence |
| n_current | Geographic - Neighbourhood number |
| neighname | Geographic - Neighbourhood name |