---
THIS CALL HAS CLOSED
---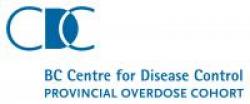 The BC Centre for Disease Control (BCCDC), together with a range of provincial partners, established the Provincial Overdose Cohort to identify risk factors and trends in health care utilization related to the overdose public health emergency, with a view to inform and support the efforts of service delivery partners.
The research community in British Columbia (BC) has been a key partner in promoting data-driven public health policy, most recently as part of the provincial response to the public health emergency on overdose deaths.
To continue this collaborative approach and finding solutions to the overdose crisis, BCCDC is issuing a Call for Proposals from researchers interested in accessing the Provincial Overdose Cohort data, which will be made available through Population Data BC (PopData).
BC Provincial Overdose Cohort Data
Medical Service Plan (MSP) billings
Discharge Abstract Database (DAD)
PharmaNet
National Ambulatory Care Reporting System (NACRS)
Client Registry (demographic information)
BC Emergency Health Services (BC EHS)
BC Coroner's Service (BCCS)
Drug and Poison Information Centre (DPIC)
Chronic Disease Registry
Mental Health Data Warehouse (MHDW)  - new for Call of Spring 2020
Vital Statistics Deaths
Ministry of Social Development and Poverty Reduction (SDPR) Data - new for Call of Spring 2020
Suggested Research Themes
While all proposals with the potential to inform the overdose response will be considered, some important knowledge gaps have been identified as priorities for the Data Stewards. These priorities include:
Access to Health Care Services
Health Care Utilization
Rural vs Urban Differences
Protective Factors to Overdose
> see complete list of priorities and potential research topics
Funding
The cost of accessing and analyzing the Cohort data is the responsibility of the applicant. Data access fees comprise a one-time charge plus a yearly SRE access fee. Up to five fee waivers will be available for approved researchers.
How to submit your Proposal
Proposals should be submitted using the PopData DARonline system as a Data Access Request (DAR). You will find DARonline on the my.popdata website under the Researcher Tools tab. You will need a my.popdata account to login. If you don't already have an account, you may register for one here.
PLEASE NOTE: Only the following sections of the DAR require completion. DO NOT COMPLETE ANY OTHER SECTION.
Section 1: Project Title
Section 2: Research team memberships and academic affiliations
Section 3: Funding source(s) for the work (i.e. public or non-public funds).  Always include the CV for the Principal Investigator
Section 5:

Question 1: Timeline and knowledge mobilization activities
Question 2: Your research question
Question 3: Methodology
Question 4: Explanation of how the Provincial Overdose Cohort and Reference Cohort data will be used to meet the stated research objectives
Question 5: A description of how your research could contribute to BC's response to the Public Health Emergency

Section 7:  Select "Provincial Overdose Cohort Data" from the drop-down menu.
Section 10: Under "Provincial Overdose Cohort Data", select the option for submitting a research proposal for accessing ODC data.
Section 15: After completion of the above sections, submit to the PopData Data Access Unit.
Download this PowerPoint presentation for an overview of the data application process for the ODC.