Data source: BC Ministry of Health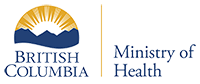 Description
The National Ambulatory Care Reporting System (NACRS) is a tool for collecting data and reporting on all levels of ambulatory care within Canada including emergency departments (EDs), day surgery, and medical and surgical day clinics within hospitals, the community and private clinics. NACRS facilitates comparisons and benchmarking across jurisdictions provincially and nationally through the use of standardized definitions and coding standards that adhere to national and international standards.
In September 2010 the BC Ministry of Health (the Ministry) mandated the health authorities to work with Canadian Institute for Health Information (CIHI) to implement the NACRS Level 2 at fifteen high volume emergency departments across the province. NACRS Level 2 will provide patient level, demographic and wait time information and clinical data including presenting complaint and discharge diagnosis. Presently there are a total of twenty-nine hospital EDs in the province reporting to NACRS and no ambulatory care facility is reporting in BC.
Fields available

Both Core and Non-Core fields are available for this data set.

Core vs. Non-Core Data

Core Data: Some data available through PopData and HDPBC are 'Core Data'. Core Data are data identified by the data provider as 'Safe Data' and eligible for pre-approved release, with the exception of PharmaNet data. Core Data includes commonly-requested data columns, but not necessarily all of the columns available in a data set. For example, some Core Data fields, such as geography or organisational codes, have been suppressed for increased privacy.

Please note that the overall data access request is subject to meeting ALL of the Five SAFEs requirements, not just the Safe Data component. For more detail on the Five SAFEs, visit the Eligibility and the FIVE Safe's model page of our website.

Non-Core Data: Non-Core Data are data NOT identified by the data provider as 'Safe Data' and thus are NOT eligible for pre-approved release. Access to Non-Core Data follows the usual processes and will not follow expedited review procedures.

For the majority of DARs, requesting access to Core Data may make the data access approval process quicker and reduce the wait time for data access. It may also reduce the need for time-consuming data amendments related to a request for additional data fields or changes to study populations.

Data update schedule

For BC, our NACRS data usually has a 3-month lag.

| | |
| --- | --- |
| Approximate data update schedule | Complete data up to: |
| January | September 30th |
| April | December 31st |
| July | March 31st |
| October | June 30th |


Please note: Our data update schedule depends on when these data are made available to us by the data provider, so the update schedule is an estimation only.

Inclusions

More information coming soon.

Exclusions

More information coming soon.

Data changes over time

2012/13 – Twenty facilities were submitting data on emergency visits to NACRS
By the end of 2013/14, twenty nine facilities were submitting data on emergency visits to NACRS. Details of which facilities are reporting to NACRS
2014/15 - The CDU flag and in/out times became mandatory reporting on April 1, 2014.

Quality/accuracy of information/field coding source

The centralized data processing of the NACRS records, done by the Canadian Institute of Health Information (CIHI), results in increased efficiency and standardization among the participating provinces.