---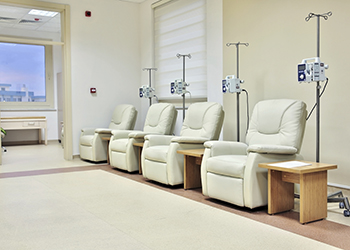 Data access has been approved for a study to measure the health care costs of cancer care in British Columbia, Manitoba, Ontario, Québec and Nova Scotia. Dr Stuart Peacock, Distinguished Scientist at the BC Cancer Agency, is leading the British Columbia arm of the project which is funded by the Canadian Institutes of Health Research.
Health resource issues are a growing concern in the landscape of health care. In particular, cancer and related healthcare costs are rising, providing a challenge to those who fund and organize cancer care to provide patients with the latest therapies. Given the large health and economic burdens of cancer care, it is important to measure costs appropriately.
Cost estimates can be used to help justify screening and intervention programs; assist in the allocation of research dollars on specific diseases; provide a basis for policy and planning relative to cancer prevention and control initiatives; and constitute an important input for economic evaluations.
Dr Peacock's team and the team in Ontario are currently undertaking costing analyses using data from British Columbia and Ontario. The teams have harmonized the costing methodology for these two provinces and propose to use this knowledge and methodology to extend this analysis to Manitoba, Québec and Nova Scotia.
Using cancer registry and linked administrative health care data from the five provinces, the study will:
Examine trends in patterns of care (utilization and cost) for prostate, female breast, colorectal and lung cancers during the initial and terminal phases of care in each province to understand whether/how practice and expenditures have changed over time and whether these trends differ by jurisdiction.
Estimate costs for the four most common cancer sites (prostate, breast, colorectal and lung) for four phases of care (pre-diagnosis; initial care; continuing care; and terminal care) to understand if/why costs of care differ by province, and, if so, to determine the drivers behind potential differences.
Estimate and project the national cost of cancer care for 2012 and 2025 respectively, using the most recent available population projections and cancer incidence, survival, cost data and appropriate methodology.
For the project PopData will link data from the BC Ministry of Health and the BC Vital Statistics Agency with BC Cancer Agency data.