---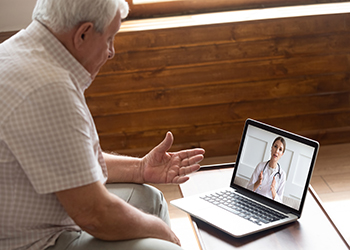 Data access has been approved for a study to assess the impacts and outcomes of home health monitoring on supporting patients with heart failure as they transition from hospital to home.
Modern technology such as computers, smartphones, and the Internet, enable patients to measure certain health indicators, like blood pressure and body weight, from the comfort of their own homes. This information can be shared electronically with healthcare providers to monitor patients remotely and is called 'home health monitoring'.
"We hypothesize that home health monitoring effectively decreases hospital visits and improves quality of life." says Dr. Ho. "This would be significant from a patient perspective because a reduction in repeated hospital visits saves money, saves time, and allows the patient to remain well in the comfort of one's home. From a provider and health authority perspective, home health monitoring may provide a good solution to reducing acute care costs and improving patient flow in hospitals."
TEC4Home Heart Failure Phase II builds on Heart Failure Phase I, a smaller feasibility study conducted at three hospital sites. This study is also part of a larger TEC4Home home-health monitoring initiative looking at patients with chronic obstructive pulmonary disease (COPD).
For the project, PopData are linking five data sets from the BC Ministry of Health with researcher-collected data and home health monitoring data from Interior Health Authority, Vancouver Coastal Health Authority and Fraser Health Authority. .