---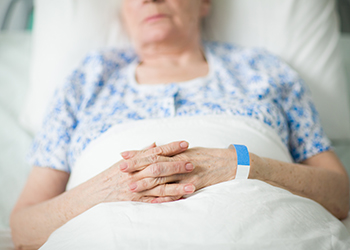 In Canada, the term 'alternate level of care' (ALC) is used to describe the designation given to patients occupying hospital beds who are medically fit for discharge but cannot access the appropriate post-acute care services. ALC, a common challenge for many health systems worldwide, is prevalent in Canada. According to a 2009 Canadian Institute for Health Information (CIHI) report, ALC patients accounted for 5% of hospitalizations and 14% of hospital days in acute care facilities. A more recent report conducted in British Columbia found that over 12% of hospital days received the ALC designation in 2013-2014.
Older patients make up the majority of ALC patients and, as Canada's population continues to age, ALC is a growing concern for our healthcare system. Seles Yung, a Masters student in the School of Population and Public Health at the University of British Columbia, is examining trends in ALC hospitalizations over the past ten years, and identifying patient and system factors that contribute to ALC to inform policymakers on where to target policies aimed at addressing the growing issue. The thesis project is under the supervision of Professor Kim McGrail.
"ALC represents a health system inefficiency as ALC patients require scarce hospital beds, staff time and resources which could be used for other patients, thus reducing the capacity for hospital admissions, resulting in fewer facility transfers, cancelled elective surgeries and emergency department overcrowding," says Ms Yung.
A systematic review of studies conducted in OECD countries suggests that delayed discharge, or ALC, is associated with increased risk of mortality, complications, depressive symptoms, as well as reductions in patients' mobility and activities of daily living.
Both system-level and patient-level characteristics affect the likelihood of being designated ALC. The prevalence of delayed discharge varies widely across countries, within countries, and within provinces. In BC, small and medium community hospitals, which tend to serve rural communities, experience higher percentage of ALC days.
At the patient-level, ALC patients tend to be older, more predominantly female, more likely to have a comorbidity and be admitted through the emergency department. Dementia patients represent a quarter of ALC hospitalizations and a third of ALC days. Social factors, such as absence of a caregiver and living alone increase the likelihood of experiencing delayed discharge.
While a few studies from the UK and Italy have examined both patient and organizational factors, such as personnel in charge of care assessment, hospital unit and hospital type, few have been population-level studies. No studies thus far in Canada have accounted for the hierarchical nature of patients clustered within health systems to examine the contribution of patient-level and system-level factors on ALC. This project aims to address these research gaps by using population-level data and multi-level modelling methods to examine patient-level and system-level factors associated with ALC in BC.
For the project PopData will link the Discharge Abstracts Database, Consolidation File, Medical Services Plan and National Ambulatory Care Response System data sets from the BC Ministry of Health.