---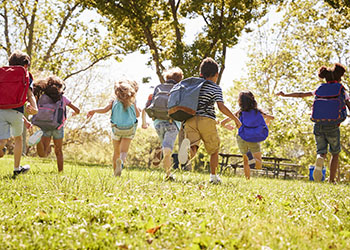 Data access has been approved for a project to improve our understanding of the long-term development consequences of antidepressant use in pregnancy.
Each year, 16% of North American women experience depression during pregnancy, with a third treated with a serotonin reuptake inhibitor (SRI) antidepressant. SRIs cross the placenta and fetal blood-brain barrier, thereby altering levels of the key neurotransmitter, serotonin at developmentally sensitive times.
Over the past 18 years, a team of researchers at the University of British Columbia (UBC) has focused on development and behaviour in infants, children and adolescents of depressed mothers treated or not treated with SRI antidepressants in pregnancy. Previous projects have reported altered stress regulation and lower socioemotional and adaptive behaviors in infants, as well as altered attention regulation and more anxious behaviors in 3 years and 6 years old. The team are now working on a novel use of BC's population-level datasets linked with individual-level education and behavioural data to assess hypotheses generated in previous cohort studies. The project is funded by the Canadian Institutes of Health Research (CIHR), and led by Dr. Gillian Hanley, Assistant Professor in the Department of Obstetrics and Gynaecology at UBC.
"Maternal depression is a widespread and serious condition associated with significant health complications for both mother and her child. Treatment decisions for depression in pregnancy are challenging for mothers and their clinicians alike," says Dr. Hanley. "Understanding which women are receiving which treatments is important to address gaps in health care access and understanding rates of maternal suicide, and possible modifiable risk factors, is essential to prevent this tragic outcome."
While more than half of women with moderate to severe depression will respond to antidepressant medications (with or without concurrent psychotherapy), the risks of untreated depression in pregnancy must be weighed against the potential risks of antidepressant medication exposure to the developing fetus. The complexity of the decision-making around antidepressant use in pregnancy has been identified as a barrier to adequate treatment uptake and decisional conflict has been reported to be high. Women regularly report having difficulty weighing their own health against that of their fetus, and frequently state they are unwilling to compromise the health of the baby.
"These concerns are particularly salient around the long-term development consequences that we aim to study in this project," continues Dr. Hanley. "Understanding the developmental impact of maternal SRI use during pregnancy has important implications for both clinical practice and research. We will inform best treatment for maternal depression during pregnancy and minimize the incidence of adverse outcomes for mothers and their children."
For the project, PopData will link six data sets from the BC Ministry of Health with data from Perinatal Services BC, the BC Ministry of Education, and Early Development Instrument and Middle Years Development Instrument data from the Human Early Learning Partnership.