---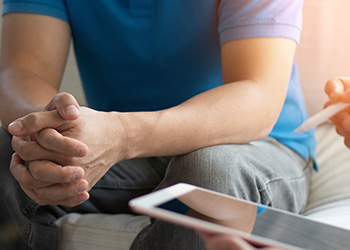 Data access has been approved for a study to compare the incremental costs, health benefits, outcomes and overall cost-effectiveness of several new tests for prostate cancer risk assessment.
The current practice standard in British Columbia (BC) for the early detection of prostate cancer is the digital rectal exam (DRE), typically combined with the prostate-specific antigen (PSA) test, performed annually in fit men aged 50 to 70 years. The PSA blood test was developed to help detect early stage cancer, since using DRE as a screening tool alone had poor sensitivity and specificity, with most cancers being detected at an advanced stage. PSA screening has therefore led to significant increases in the detection of early, organ-confined, prostate cancer, which has benefited men whose disease will progress to an advanced stage.
"Prevention Task Forces in both Canada and the US recommend against PSA screening for prostate cancer based on randomized controlled trial evidence showing greater risk of harm from unnecessary biopsies and no reduced mortality risk," according to the study's Principal Investigator, Annalijn Conklin, Assistant Professor at University of British Columbia.
A co-PI has developed a new glycan-based test, which it proposes as a diagnostic tool for Canadian men with suspected prostate cancer. The test is non-invasive, requiring only a blood sample. The study team will compare several new tests for prostate cancer risk assessment (including the new glycan-based test) relative to the current practice of opportunistic screening of men aged 50 years and older and no screening at all.
"Our goal is to deliver results that will be used to decide whether a new glycan-based test from blood samples is cost-effective, or whether others tests are, and to inform policy decisions in a publicly funded healthcare system," says Professor Conklin.
Members of the team are clinicians with direct impact on patient care and other healthcare providers through professional networks and multidisciplinary teams. Their knowledge translation activities have also included engaging with five patient-partners through a patient advisory group (PAG), created to both guide model development and to share findings with knowledge users in patient networks in addition to the providers' clinics.
Funding for the study comes from Canadian Glycomics Network (GlycoNet), Michael Smith Health Research BC (formerly The Michael Smith Foundation for Health Research), the Centre for Health Evaluation and Outcome Sciences (CHÉOS) and the Faculty of Pharmaceutical Sciences
PopData will link six data sets from the BC Ministry of Health with data from BC Cancer for the project.