---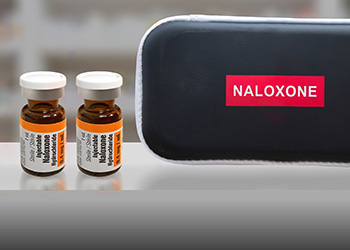 Data access has been approved for a multi-site, randomized controlled trial to examine the effectiveness of buprenorphine/naloxone microdosing induction for emergency department (ED) patients with opioid use disorder.
The study is led by Dr. Jessica Moe, Assistant Professor at the University of British Columbia, Emergency Physician at Vancouver General Hospital & BC Children's Hospital, and Clinician Scientist at the BC Centre for Disease Control (BCCDC).
This work builds upon a feasibility study conducted at Vancouver General Hospital from July 2019 to March 2020, which demonstrated the feasibility of identifying ED patients with opioid use disorder, randomizing them to each intervention, and then providing each patient with either a take-home standard dosing or microdosing buprenorphine/naloxone package based on their randomization. This study will follow the same procedure. The study will collect data on patient retention in opioid agonist therapy at 14, 30, 90, and 365 days, in addition to data on fatal and non-fatal overdose rates, healthcare utilization rates, and patient input on their experiences with the interventions. This study sites include two sites in BC and two sites in Alberta.
"For ED patients with opioid use disorder, we hypothesize that take-home buprenorphine/naloxone microdosing regimens are more effective than standard dosing regimens with regard to successful completion of the induction period," says Dr. Moe. "We also hypothesize that these regimens will lead to decreases in mortality, overdose, and healthcare utilization."
This research will inform urgent development of effective ED buprenorphine/naloxone programs to improve access to opioid agonist therapy for people at risk of overdose. The policymakers, public health leaders, and clinicians who have helped drive the study design, will lead rapid dissemination of findings in guidelines and policies across Canada. This will in turn have a large impact on people who use drugs as buprenorphine/naloxone microdosing inductions, if shown to be effective, could decrease barriers to buprenorphine initiation from EDs.
The project is funded by grants from the Health Canada Substance Use and Addictions Program and the Canadian Institutes of Health Research.
PopData will link six data sets from the BC Ministry of Health with Researcher-collected data for the project. The project also plans to use linked data from the BCCDC Provincial Overdose Cohort. The project used Health Data Research Network Canada's (HDRN's) Data Access Support Hub (DASH), designed to streamline and expedite pan-Canadian, multi-jurisdictional research.