---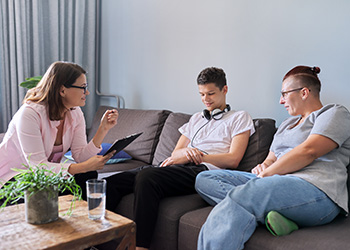 Data access has been granted for a pan-Canadian study to inform psychiatrist workforce planning by generating new information about the supply of publicly insured mental health services and psychiatrist practice style in Canada.
David Rudoler, Assistant Professor at the Ontario Tech University and Research Chair in Population Health and Innovation in Mental Health at Ontario Shores Centre for Mental Health Sciences, is leading a pan-Canadian research team.
The objectives of the quantitative component of the study are to develop and evaluate comparable indicators of supply of psychiatric care across provinces and analyze variation and changes in psychiatrist demographics and practice style.
There is also a qualitative component of the project involving interviews with practicing psychiatrists in four provinces. This component of the study will examine psychiatrist preferences for practice style, and the factors that lead to practice style selection.
"This study will employ a cross provincial, mixed methods research design. Four provinces, representing diverse geographies and demographics, will be involved in this study: British Columbia, Manitoba, Ontario, and Nova Scotia," says Professor Rudoler. "These provinces were selected to maximize geographic diversity, population density and feasibility of cross-provincial comparison. We will analyze population-level administrative data that is available in three of the four provinces (BC, MB, and ON) as these provinces have comparable data on mental health services."
To inform decision-making, research outputs will be disseminated to a range of audiences including the research team's partners at the BC Ministry of Health, Manitoba Department of Health, Seniors and Active Living, Ontario Health, Nova Scotia Department of Health and Wellness and Nova Scotia Health.
For the study PopData will link 6 data sets from the BC Ministry of Health with data from College of Physicians and Surgeons of BC. The project used Health Data Research Network Canada's (HDRN's) Data Access Support Hub (DASH), designed to streamline and expedite pan-Canadian, multi-jurisdictional research.