---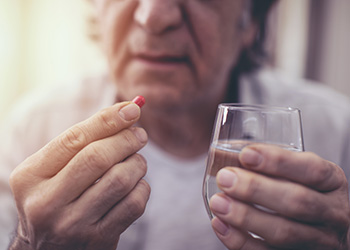 Current evidence suggests that prescription opioid therapies are largely ineffective for managing chronic pain, and that long-term use of opioid therapies is associated with high rates of addiction and overdose. Data access has been approved for a project which aims to evaluate current opioid tapering practices and inform clinical guidelines in order to reduce the adverse events associated with long-term opioid therapies.
The project is being lead by Dr. Lianping Ti, Research Scientist and Health Administrative Data Lead for the British Columbia Centre on Substance Use (BCCSU), and Assistant Professor in the Department of Medicine at the University of British Columbia.
The research objectives for the three-year study are to: identify and characterize trends in prescription opioid tapering patterns; evaluate the impact of prescribing guidelines on patterns of opioid tapering; and examine the effect of tapering patterns on overdose and mortality among people on long-term opioid therapy with and without concurrent opioid use disorder. For the purposes of the project, long-term opioid therapy is defined as an individual being prescribed opioids for at least 90 days out of a 100-day period.
PopData will be linking seven BC Ministry of Health databases for the project, which is funded by the Canadian Institutes of Health Research.
"Our findings will seek to enhance scientific understanding of opioid tapering to prevent unsafe and inappropriate prescribing, and use this knowledge to inform policy and service development, with a particular focus on providing evidence to support future iterations of opioid prescribing guidelines provincially and nationally," says Professor Ti. "We will target a range of audiences, including providers, patients, researchers, public, and decision makers in our dissemination efforts to draw attention to implications of our research program, which includes the need for more implementation of evidence-based approaches to optimize and support the system of care for people living with chronic pain."
Knowledge translation activities will be ongoing throughout the study period. To ensure accessibility of its findings, the team will develop written knowledge products in various forms, including summary reports, research briefs, and plain language summaries that will be disseminated through routine meetings with knowledge users, social media, and the British Columbia Centre for Disease Control and BCCSU websites. Findings will also be shared through media releases, with the assistance of communications staff at the BCCSU, and through the participation of stakeholder groups. The team will also implement dissemination plans to key groups, in response to study findings, for example disseminating findings through women's organizations, or those representing chronic pain or substance use disorders.