---
The Call for Proposals to access the Provincial Overdose Cohort is currently closed. Please check in 2022 for the next call.
---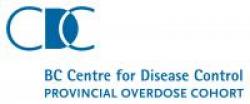 The BC Centre for Disease Control (BCCDC), together with a range of provincial partners, established the Provincial Overdose Cohort to identify risk factors and trends in health care utilization related to the public health emergency, with a view to inform and support the efforts of service delivery partners.
Guiding Principles
The governance model was based on a set of guiding principles for researcher use of the Provincial Overdose Cohort:
Research conducted should directly inform the overdose response. This requires both that research questions be relevant to response efforts, and that results are communicated to stakeholders as soon as available and prior to publication.
Results generated by individual researchers need to be comparable to those generated by BCCDC. This requires researchers accessing the Cohort use standard case definitions established by the Cohort (e.g. definition of an overdose episode, opioid agonist treatment (OAT)).
Assets generated in the development of research become the collective assets of the Provincial Overdose Cohort team / researchers in order to accelerate standardization and efficiency.  
Efficiencies are generated through exposure of the existing pre-linked, de-identified Cohort and Reference Cohort to researchers, rather than processing research requests for data de-novo which in large part duplicate the work already completed.
Data is held securely, can be used only for the purposes agreed and risk of re-identification is minimized.
Data access model

Eligible researchers are able to access the Cohort through a two-step data access process:

Submit a proposal during a Call for Proposal
Submit a full application via a modified PopData process

Eligibility

Only proposals from applicants enrolled, employed, or appointed by any of the following organizations will be considered:

A university, where the university status is defined under the BC University Act
A college, university college or provincial institute as defined under the Colleges and Institute Act R.S.B.C. 1996, c. 52
The Open Learning Agency as continued under the Open Learning Agency Act R.S.B.C. 1996, c. 34
Royal Roads University continued under the Royal Roads University Act R.S.B.C. 1996, c. 409
Another equivalent educational institution in another jurisdiction outside B.C. but within Canada

Further, only researchers who will conduct their analyses in Canada are eligible to submit research proposals pursuant to section 33.2(k) of the Freedom of Information and Protection of Privacy Act (FIPPA).

Submitting a Proposal

For more information on a specific Call, as well as instructions on how to submit a Proposal, please see the links at the bottom of this page.

Criteria for evaluation of Proposals

The Review Committee for the Cohort will consider proposals that support BC's response to the overdose public health emergency, with an emphasis on projects that address provincial and Cohort priorities (see Suggested Research Themes for the specific open Call).

Proposals need to be:

Evidence and Community Informed
Sex, Gender, and Trauma Informed
Reduce Harm and Stigma

The research question(s) outlined in the Proposal must:

Not require linkage to any other data set
Be deemed to be in the public interest
Satisfy an ethics review (once requested in full Data Access Request)
Demonstrate scientific merit

The Review Committee will issue a letter to successful applicants indicating approval in principle to support the research. Researchers can submit this to funding bodies and proceed to the next step.

> see complete evaluation criteria of the Cohort proposals and criteria checklist

Modified PopData process

Researchers complete and submit a full data access request (DAR) package via the DARonline. This should include:

The full ethics application (including approval)
The letter of support from the Review Committee
Proof of peer review
Declaration of Research Independence
Indigenous data governance training certificate(s) (note - new requirement for Call for Proposals Spring 2021 and beyond)

Once the DAR is completed, it should be submitted to Population Data BC, who will review for completeness. At this point, the DAR will be submitted to the Data Stewardship Committee for their review.

The Data Stewardship Committee (DSC), when required by section 11(1) of the E-Health (Personal Health Information Access and Protection of Privacy) Act, will need to review and approve the DAR before the Data Stewards enter into research agreements governing access to the Cohort data.

Indigenous data governance training

The Cohort data provided to PopData does not contain data derived from linkages with the First Nations Client File (FNCF). While Indigenous identifiers are not available in the Cohort data sent to PopData, Indigenous peoples are still included in these data.

To align with the OCAP® principles and the Truth and Reconciliation Commission Calls to Action, data governance training is required for all researchers accessing the Cohort.

Below are two courses; researchers must complete an Indigenous data governance course before accessing the Cohort.  Data governance training completed through other organizations may also meet this requirement. A cultural safety or humility training is also highly recommended for all researchers.

Required: First Nations Information Governance Centre OCAP® principles: https://fnigc.ca/ocap-training

Recommended: San'yas Indigenous Cultural Safety Training: https://www.sanyas.ca/

For those who are employed by one of BC's health authorities, they may be able to use one of the trainings already pre-paid by their health authority.
For more information, please contact ics@phsa.ca

Please note that the funding waiver does not cover the fees for these courses. For more information on the funding waiver, please see the specific Call for Proposal below.

Access to the Cohort

Approved researchers will access the Cohort remotely through the PopData's Secure Research Environment (SRE). The SRE is a secure private cloud accessible via an encrypted Virtual Private Network (VPN) through a firewall and use of two-factor authentication. The SRE provides:

Secure storage and backup

A centralized location for access to and processing of research data

A range of software for use in data analysis

Security standards that meet the requirements of the Data Stewards

All researchers accessing the Cohort will be required to complete the PopData privacy training program.

Data
Post-approval activities
Exports

PopData will perform a base level of code review to ensure analytic standards are followed and that researchers are using the data for the approved purpose. Researchers will need to complete an Output Transfer Checklist to accompany each figure, table, or other type of data they wish to export outside of the SRE. For more information, please refer to the Researcher Guide – Exports.

PopData Snippets

PopData Snippets is a place where researchers and data analysts can share various bits or snippets of code they have written. For ODC researchers, a new type of snippet has been added that allows researchers to share code and derived variables with the ODC research team.

Researchers are required to upload analytic code for any new derived variable(s) developed from their research to PopData Snippets for collective use by other ODC researchers.

To access PopData Snippets, visit https://my.popdata.bc.ca/snippets/. Please also refer to the Researcher Guide - ODC Snippets.

ODC researchers with an active ODC project on the SRE will automatically have access.

However, others are also eligible to get access, if you:

Work at the BC Centre for Disease Control
Are a researcher working on an ODC proposal
Are a researcher with an already approved ODC proposal, but not yet data access

Please reach out to dataaccess@popdata.bc.ca for access to ODC Snippets. Please note that even if you don't meet any of the stated criteria, but still want access to ODC Snippets, please feel free to contact us.

Pre-publication review

Research materials (such as reports, papers, presentations, etc.) need to be submitted for pre-publication review by the data stewards 45 days prior to dissemination, per the Research Agreement. To submit your material, please visit: www.popdata.bc.ca/forms/pre_pub_review_ODC
Questions?
For questions related to the application and approval process, please contact the PopData Data Access Unit.
For further information about data contained in the Provincial Overdose Cohort, please contact Chloé Xavier
---
The Call for Proposals to access the Provincial Overdose Cohort is currently closed. Please check in 2022 for the next call
---
Past Calls for Proposals